DCS-930L
Brand: D-Link
Product Code: Product 264
Availability: In Stock
Cloud Camera 1000, Day Network Cloud Camera
DCS-930L
Keep an Eye on What Matters Most
The mydlink-enabled Day Network Camera (DCS-930L) comes with everything you need to quickly add a surveillance camera to your home or small office network. It works right out of the box. Simply connect the cables, plug in the camera, run the short installation wizard and setup is complete. To view what the camera is seeing, simply log on to mydlink.com, choose your device, and start viewing – there is no need to configure your router to open up ports or remember hard-to memorize Internet addresses.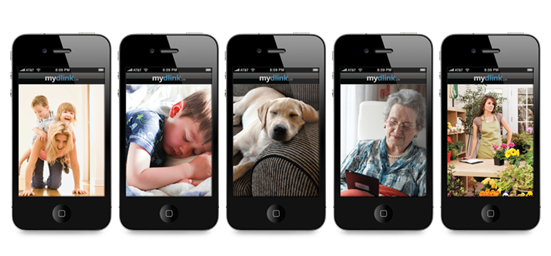 Anywhere Access with mydlink™
With the mydlink Lite app for iPhone and Android, you can quickly and easily see your camera feed from anywhere with a Wi-Fi, 3G or 4G connection. No more guessing what's going on at your house while you're away. Thanks to this app, you can monitor on-the-go... even if you don't have access to a computer.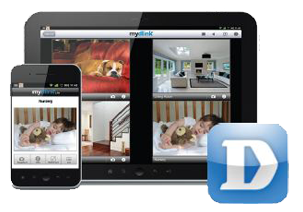 Remotely monitor your network cameras from anywhere
Remote Pan & Tilt live video*
Select video quality
No Monthly service fees
2-way audio (supported on select models with mic and speaker)
Pinch-zoom
Specifications
Network Protocol
IPV4, ARP, TCP, UDP, ICMP
DHCP Client
NTP Client (D-link)
DNS Client
DDNS Client (Dynds and D-link)
SMTP Client
FTP Client
HTTP server
PPPoE
UPnP Port Forwarding
LLTD

Built-in Network Interface
10/100Base-TX Fast Ethernet
802.11b/g/n WLAN

Wireless Connectivity
802.11b/g/n Wireless with WEP/WPA/WPA2 security

Wireless Transmit Output Power
16 dbm for 11b, 12 dbm for 11g,12 dbm for 11n (typical)

SDRAM

Flash Memory

Reset Button

Video Codecs
MJPEG
JPEG for still images

Video Features
Adjustable image size and quality
Time stamp and text overlay
Flip and Mirror

Resolution
640 x 480 at up to 20 fps
320 x 240 at up to 30 fps
160 x 120 at up to 30 fps

Lens
Focal length: 5.01 mm, F2.8

Sensor

Minimum Illumination

View Angle
Horizontal: 45.3°
Vertical: 34.5°
Diagonal: 54.9°

Digital Zoom

3A Control
AGC (Auto Gain Control)
AWB (Auto White Balance)
AES (Auto Electronic Shutter)

Warranty
Related Products